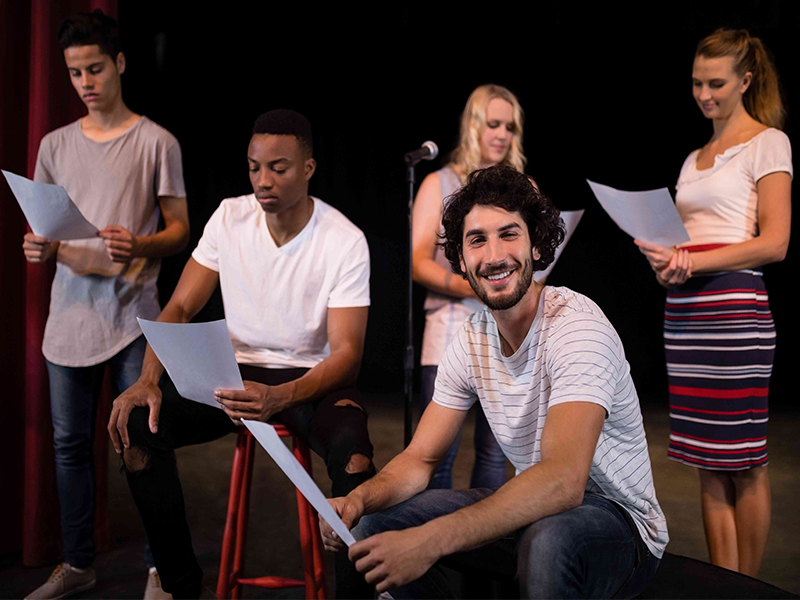 The Actor's Edge Summer Theatre Intensive
Shea's Performing Arts Center and Theatre of Youth (TOY) are excited to collaborate on a NEW summer intensive for Western New York teens who are serious about the craft of acting. This program gives young actors an "edge" in their theatre training with college-level instruction by professionals trained in a variety of theatrical approaches. By introducing theatre techniques at the high school level, this program provides WNY students with a head start on their study in theatre and the performing arts.

Learn more here.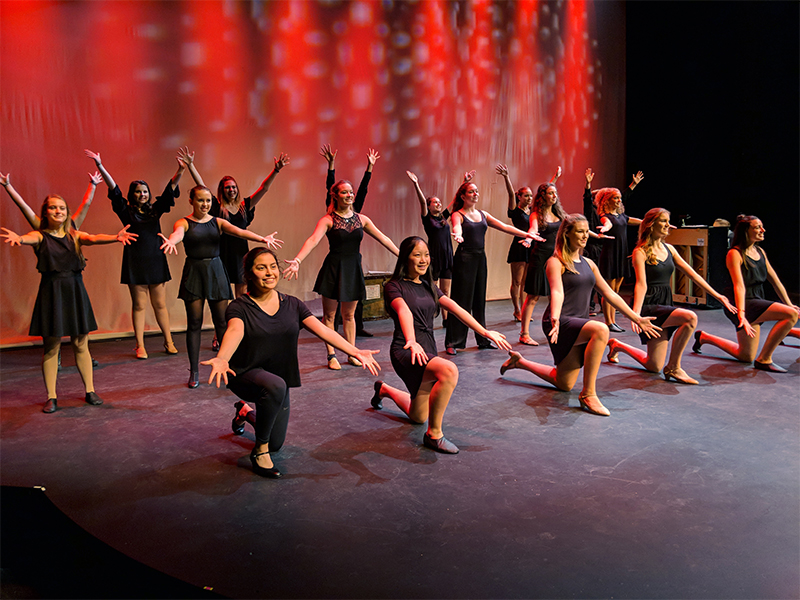 Camp Broadway
Camp Broadway returns to Buffalo in summer 2019 with Mainstage and The Next Step, two exciting theatre camps taught by seasoned Broadway professionals. Mainstage is Camp Broadway's original one-week summer camp for young people ages 10 to 17 with an interest in musical theatre. Campers develop confidence, character, and presentation skills through ensemble performance. The Next Step is a one-week specialized musical theatre intensive for advanced performers ages 14 to 17.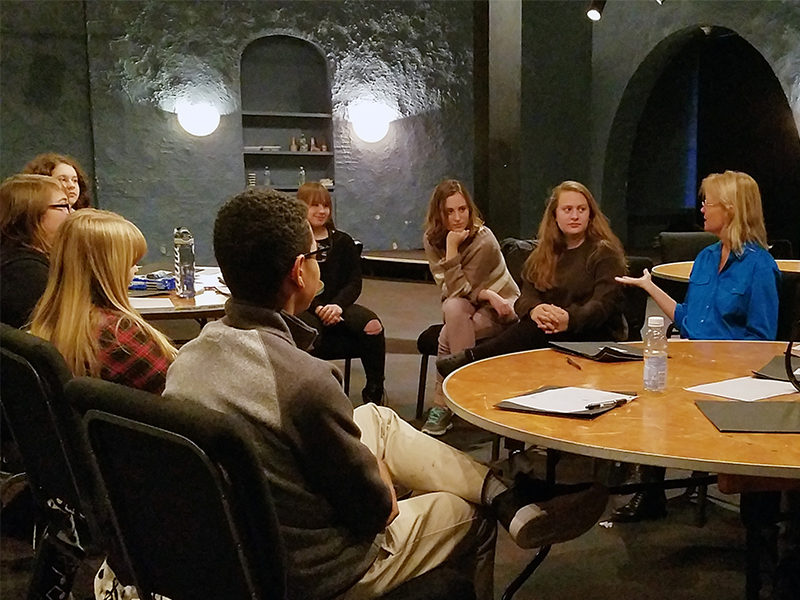 Exploring the Arts
Exploring the Arts introduces students in grades 9-12 to various artistic disciplines including the visual, literary, and performing arts. Professional teaching artists from a variety of disciplines conduct a sequence of interactive workshops with a particular theme or artistic focus. Learners experience multiple approaches to the artistic process and demonstrate their learning with a final presentation.
For more information on classes and workshops, contact Jennifer Fitzery at 716-829-1152 or jfitzery@sheas.org.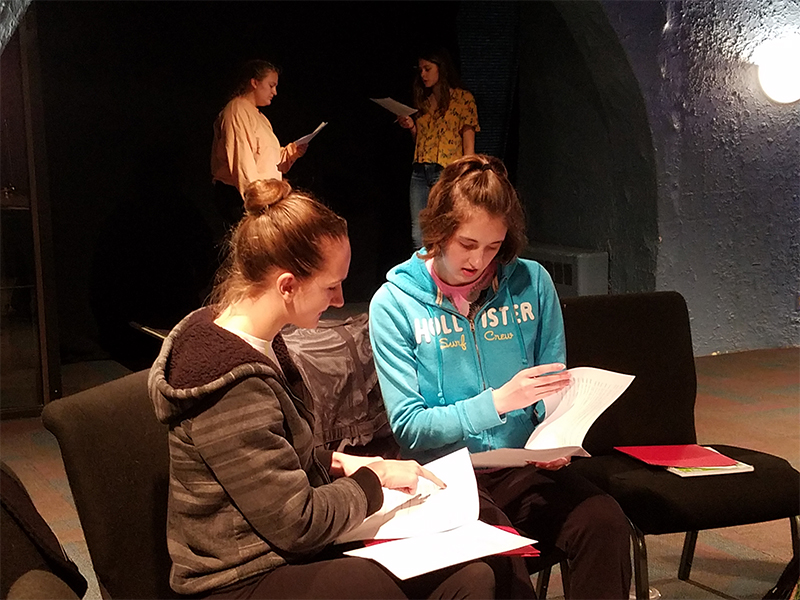 Hands on Broadway
Shea's Hands on Broadway program allows high school students in grades 9-12 to explore the various aspects of the performing and literary arts. Students have the opportunity to learn from working professionals in the arts, receive complimentary tickets to a Shea's Buffalo Theatre or Shea's 710 Theatre show, and meet cast members from the production they are studying.
Contact Jennifer Fitzery at jfitzery@sheas.org or 716-829-1152 to be added to the mailing list.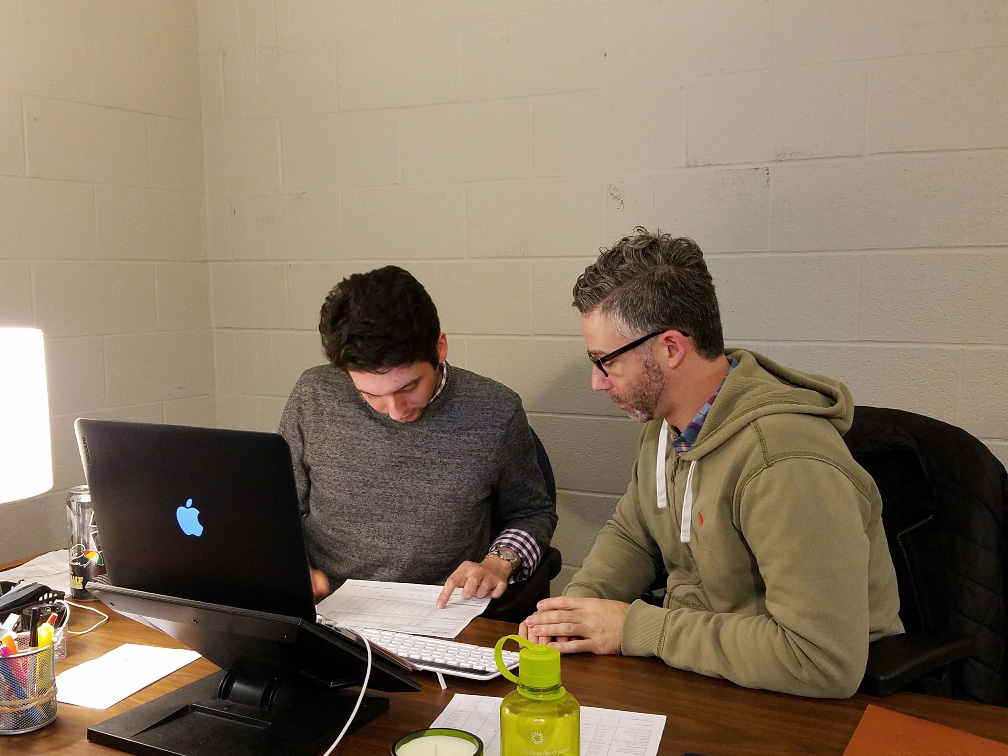 Internships
Shea's offers college students the opportunity to explore non-performance theatre careers, including development, education, finance, marketing, development, and hospitality. High school students are invited to pursue an internship in our restoration department and can earn community service hours where applicable.
Click here to download available internship opportunities for Spring 2019.
For more information on internships, contact Jennifer Fitzery at 716-829-1152 or jfitzery@sheas.org.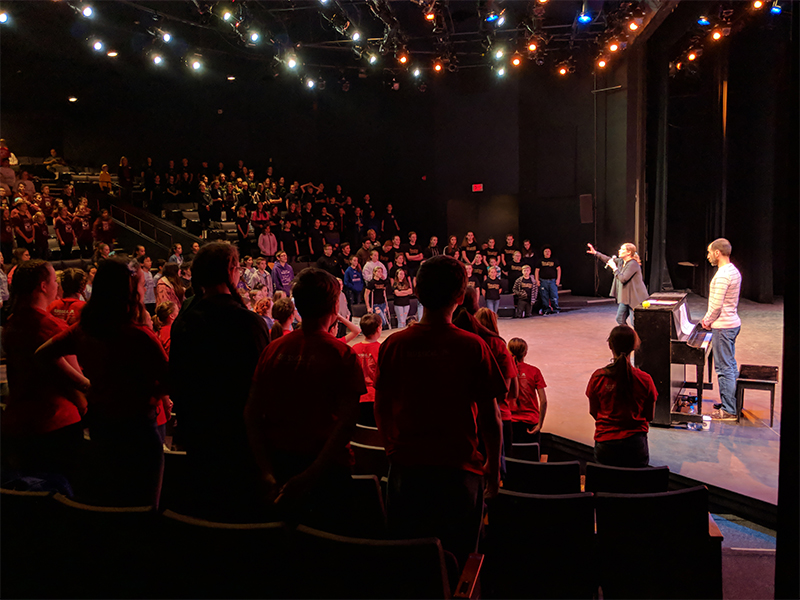 Junior Theater Celebration
Junior Theater Celebration is a free event for upper elementary and middle school musical theatre programs to share their talents, attend workshops, and receive feedback from seasoned professionals. This event is created and artistically supervised by New York City-based iTheatrics, the premiere creative consultants in educational musical theatre.
The 2019 Celebration has been expanded to two days to accommodate more programs! The Celebration will be held on Friday, May 31 and Saturday, June 1. Groups will only participate in one of these days.
Applications are available now. Click here to download a copy or contact Devon Bradley at dbradley@sheas.org.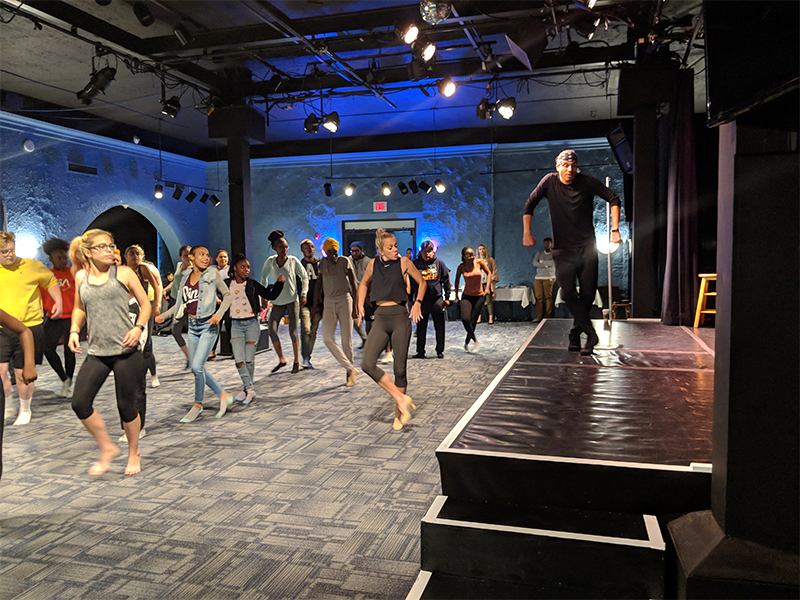 Master Classes and Workshops
Throughout the season, Shea's offers opportunities to learn about various areas of theatre craft from working professionals. Guest artists include cast members and production staff from the Shea's Broadway Series and Shea's 710 Theatre productions, as well as esteemed local artists. Master classes and workshops are scheduled throughout the year, based on artists' availability.
For more information please visit the Shea's Education Facebook page for updates or contact Jennifer Fitzery at jfitzery@sheas.org to be added to the email list.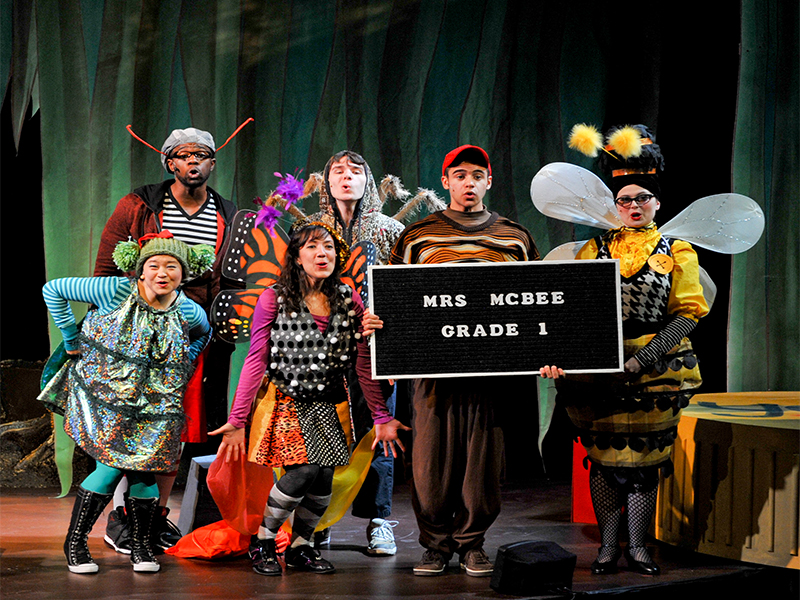 On School Time series
Shea's On School Time Series provides educational shows specifically designed for school groups and are open to the general public. Children's picture books and classic literature, United States history and world history, relevant social issues and experiences are all transformed and presented live on Shea's main stage. This series is designed to encourage thinking, creativity and fun while complimenting school lessons. This season Shea's is proud to present a very exciting series that students of all ages are sure to enjoy.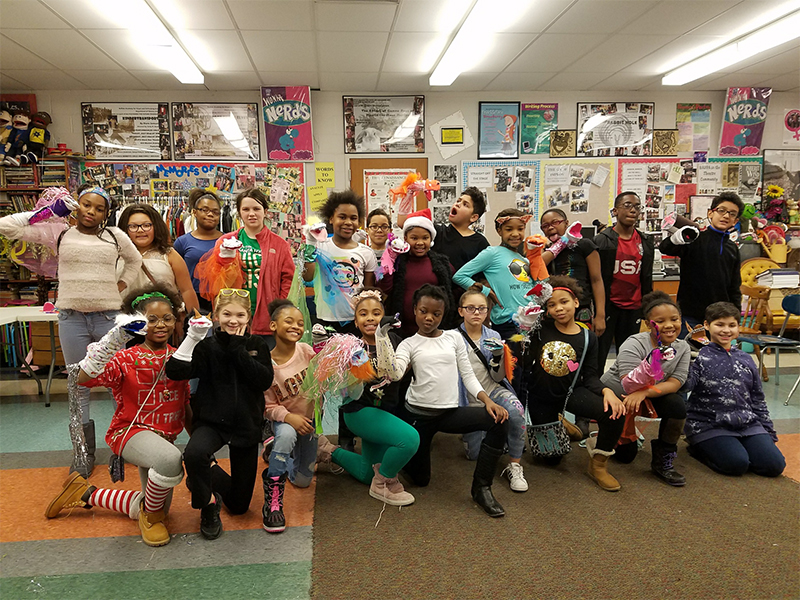 Shea's In Schools
Shea's in Schools provides customized, standards-aligned workshops and residencies to support classroom teachers and deepen student learning across content areas.
Click here to download a list of programs
Contact Jennifer Fitzery at jfitzery@sheas.org or 716-829-1152 for more information.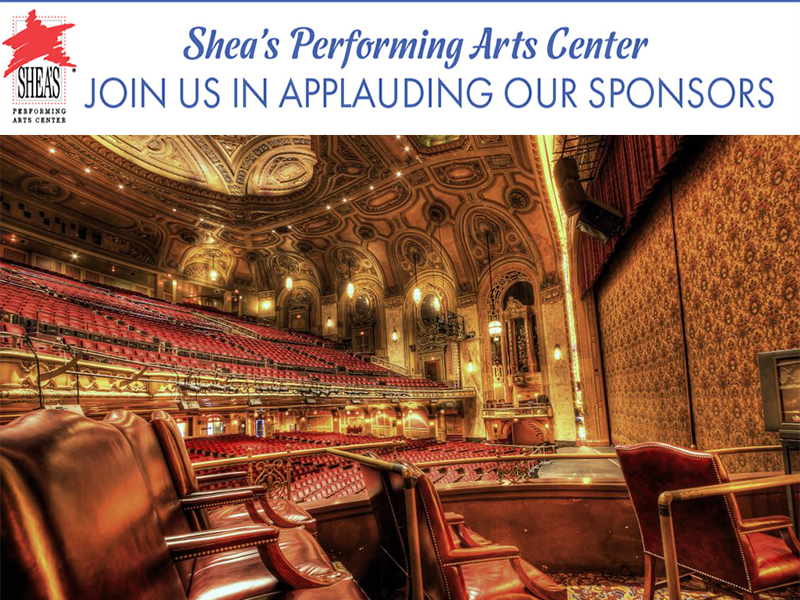 Shea's Engagement and Education Sponsors and Supporters
Thank to all of our program sponsors and supporters!
Bank of America
Buffalo Bills Foundation
Greg and Sandra Norwood
Mr. and Mrs. James Eagan
JPVideo Productions
Wegmans