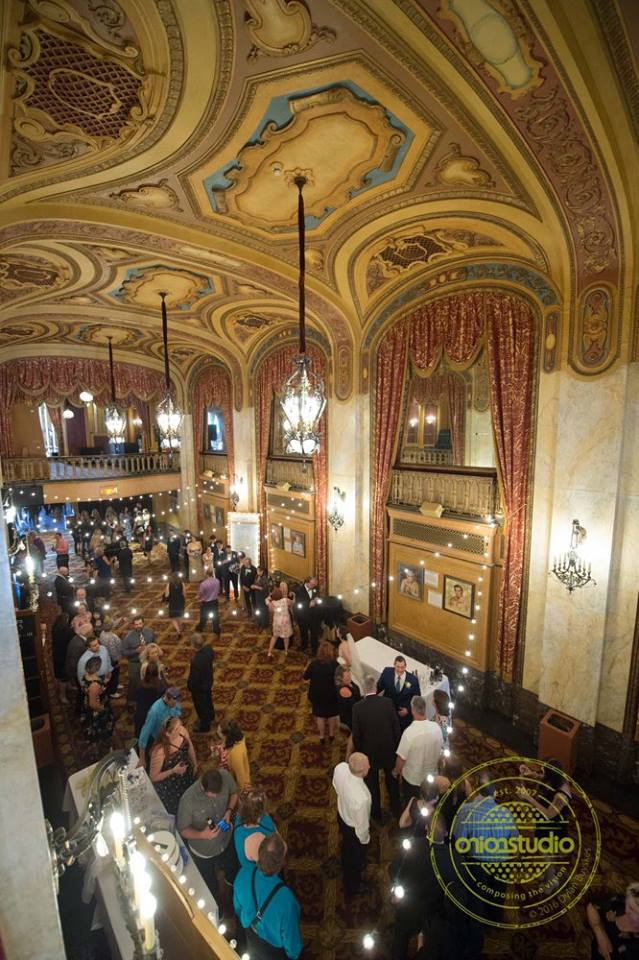 Grand & Petite Lobby
Shea's spectacular 2 floor lobby provides gorgeous backdrop for wedding ceremonies, receptions and cocktail hours.
Grand & Petite Lobby Rehearsal, Ceremony and Reception: 5,300 ft.
Table Seating: 176 Guests
Cocktail Party: 600 Guests
Grand Lobby Rehearsal and Ceremony Only: 1,100 ft.
Theatre Style Seating: 100 Guests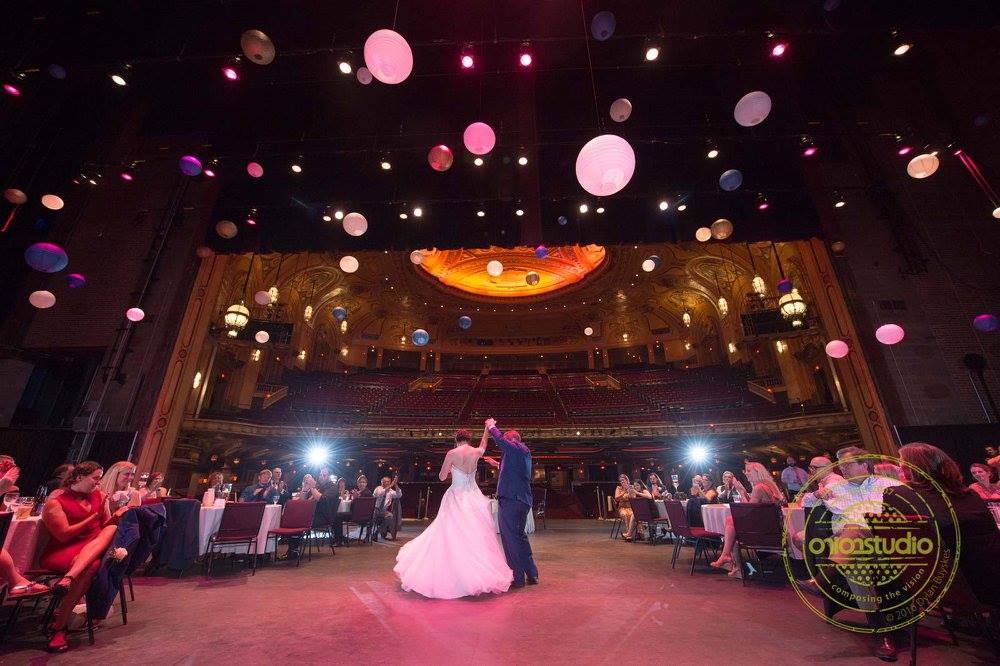 Main Stage
Shea's stage allows you and your guests the opportunity to be stars! This truly magnificent historical space is the ultimate setting for the wedding reception of your dreams. All Main Stage events include use of Shea's Grand & Petite Lobby.
Main Stage: 6,000 ft.
Auditorium Seating: 3,019 Guests
Stage Cocktail Party: 800 Guests
Table Seating on Stage: 400 Guests
Theatre Style Seating on Stage: 400 Guests